LAIIER goes where other sensor technology can't
LAIIER seamlessly integrates intelligence where costly events are likely to occur by transforming surfaces into connected sensors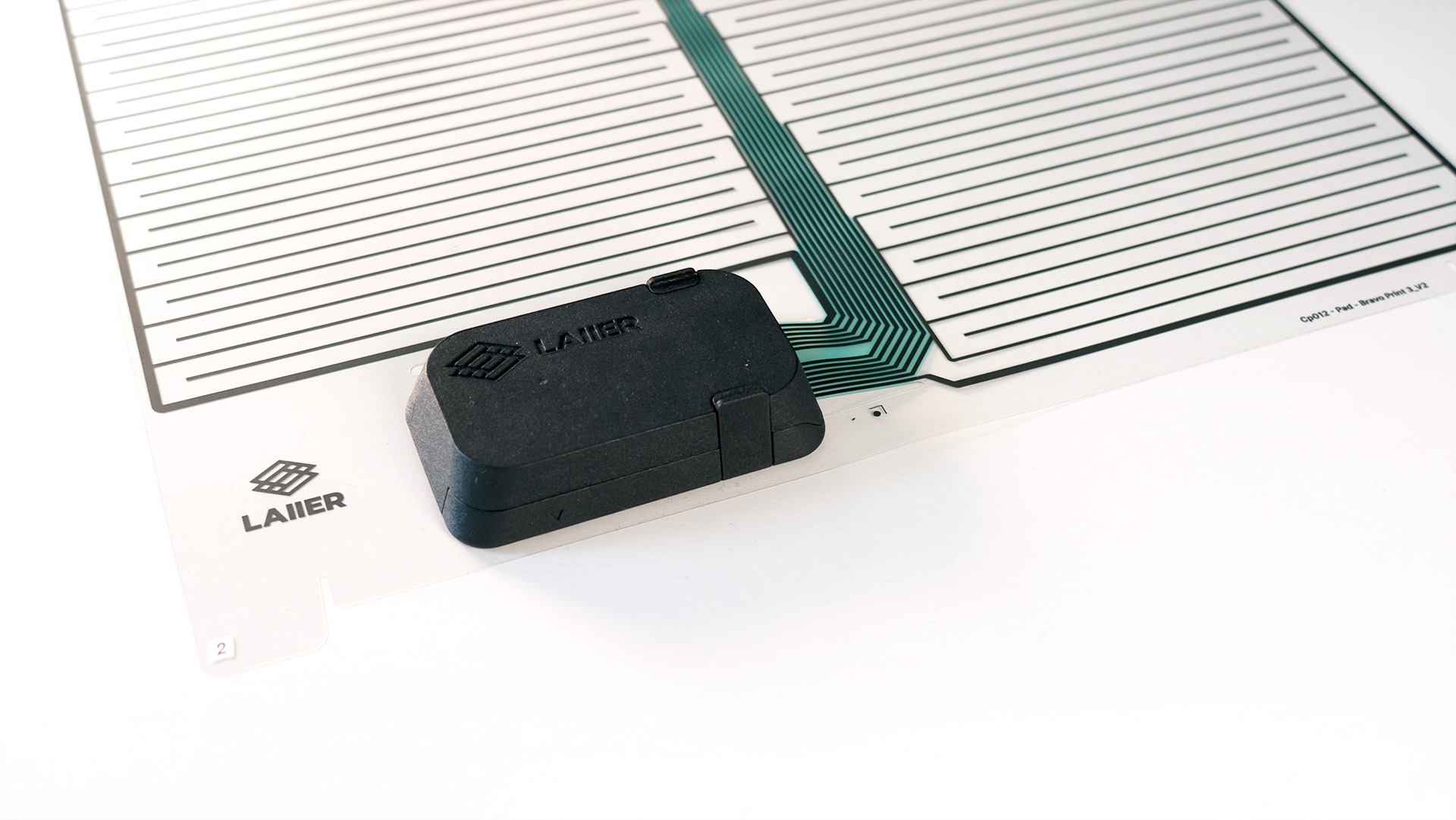 Severn WLD
Water Leak Detection
Severn WLD is the world's first smart tape and is our water leak detector using Severn and LoRaWAN.
Our smart building technology takes data from surfaces and sends it to the cloud to predict costly accidents.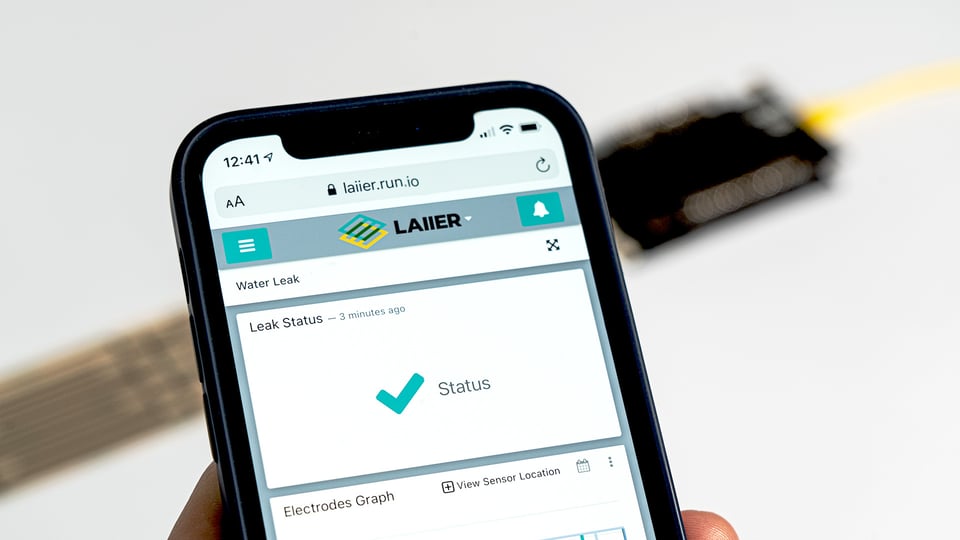 We take data from walls, floors, pipes, and ceilings and send it to the cloud to predict,
prevent and respond to costly accidents.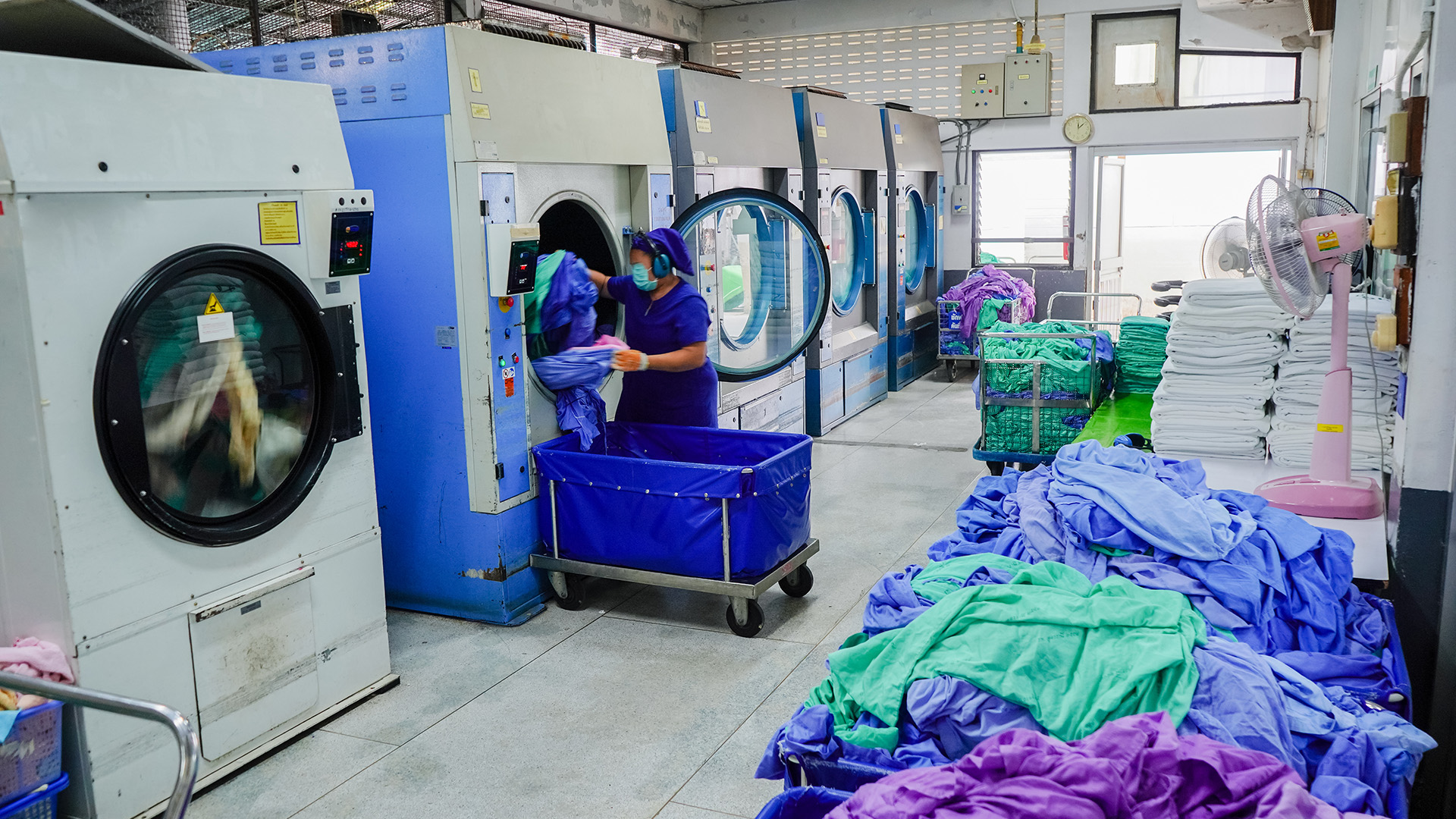 Use Cases
The Untracked World of Liquid Detergent Use in Commercial Washers
Commercial washers operate on a much larger scale, washing heavier loads of up to 100 kg at faster speeds. Selecting the right type and amount of detergent is, therefore, more critical in these industries. Although auto-dosing technology makes detergent dispensing more efficient, the plastic canisters that hold the variety of detergents are not monitored which can lead to poor stock management and potentially dispensing the wrong amounts. Ultimately, this can create significant delays and worse ruin a customer's laundry. An easy-to-install, economical and accurate liquid level sensing solution for monitoring detergent levels is needed.
Working with six multi-national partners
LAIIER has signed six multi-national launch partners in the insurance, chemicals, and facilities management industries.
Subscribe below or follow us on LinkedIn to be kept up to date on the latest news and to be informed about our beta testing program.