Severn WLD
Protect your building from the tiniest water leaks, even in the smallest spaces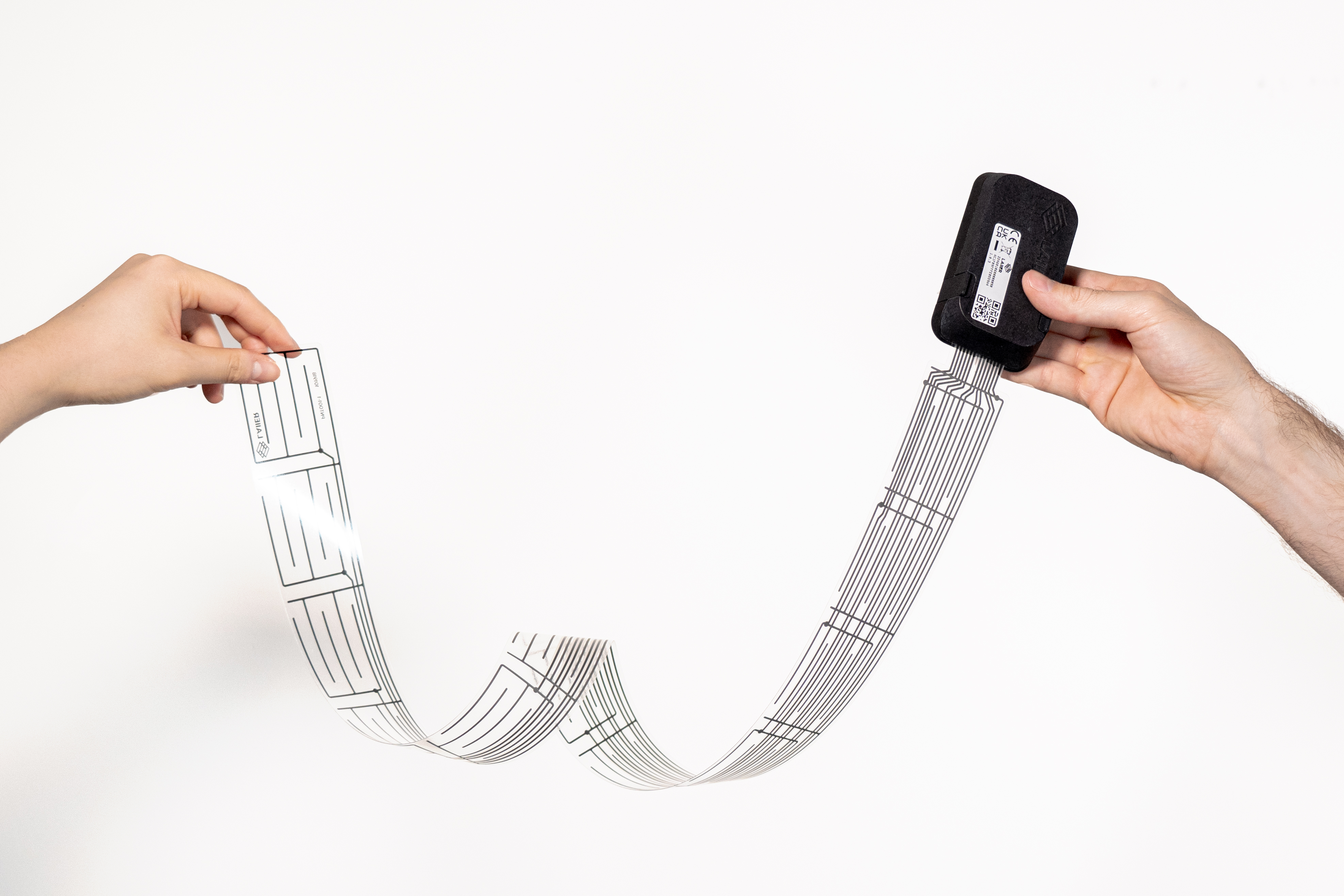 Severn WLD
Protect your building from the tiniest water leaks, even in the smallest spaces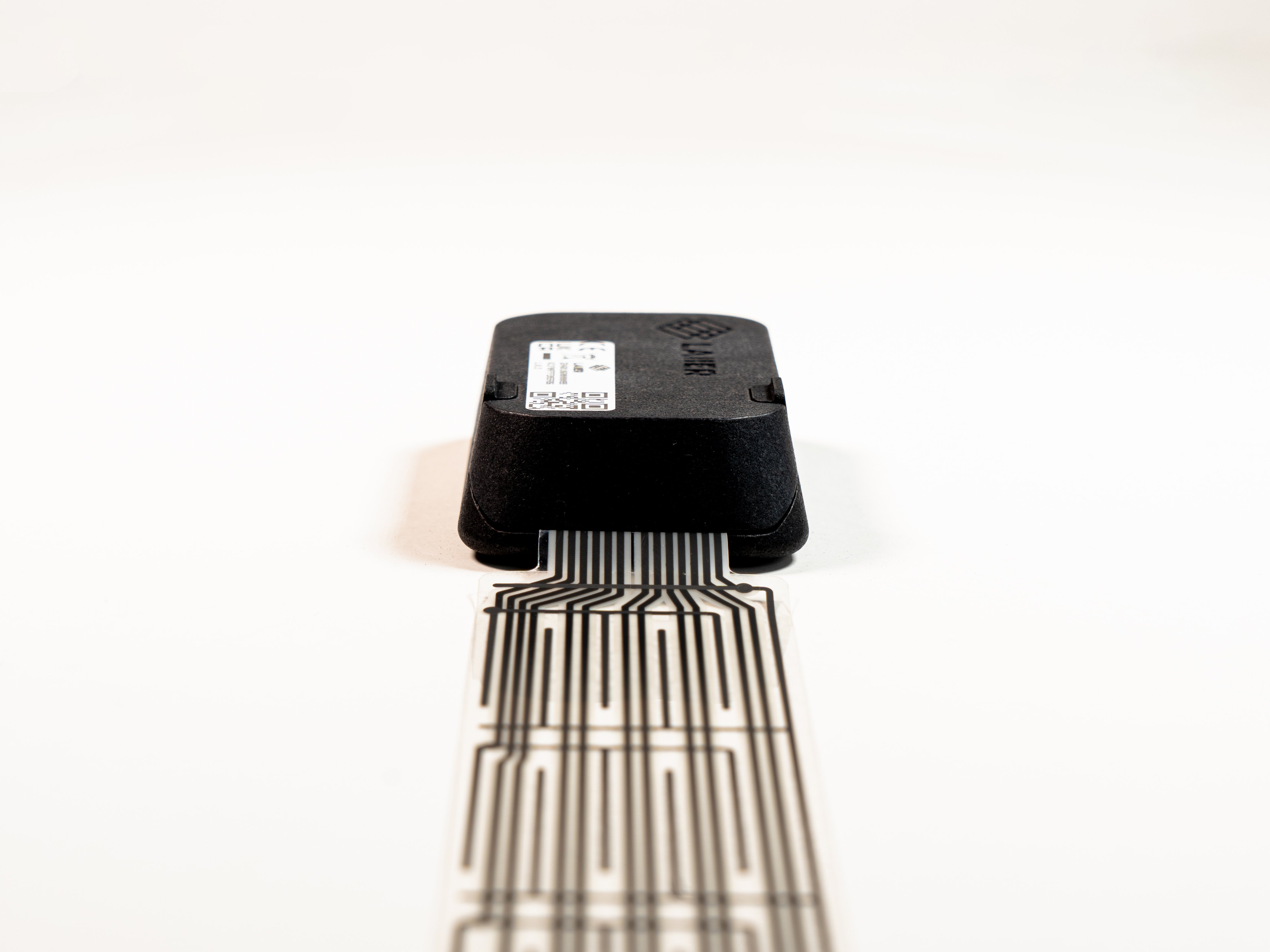 WATER LEAK DETECTION
Severn WLD™ is the world's first smart LoRaWAN water leak detection system using adhesive, printed sensors.
Sensitive enough to pick up as little as two drops of water, it helps make your building or facility safer with improved operational efficiency.
Gain real-time, predictive insights about water in your facilities while remotely monitoring through our cloud-based dashboard.
LAIIER CLOUD
We also offer LAIIER Cloud, our all-in-one solution, which consists of our LAIIER Cloud dashboard and Severn WLD as one package.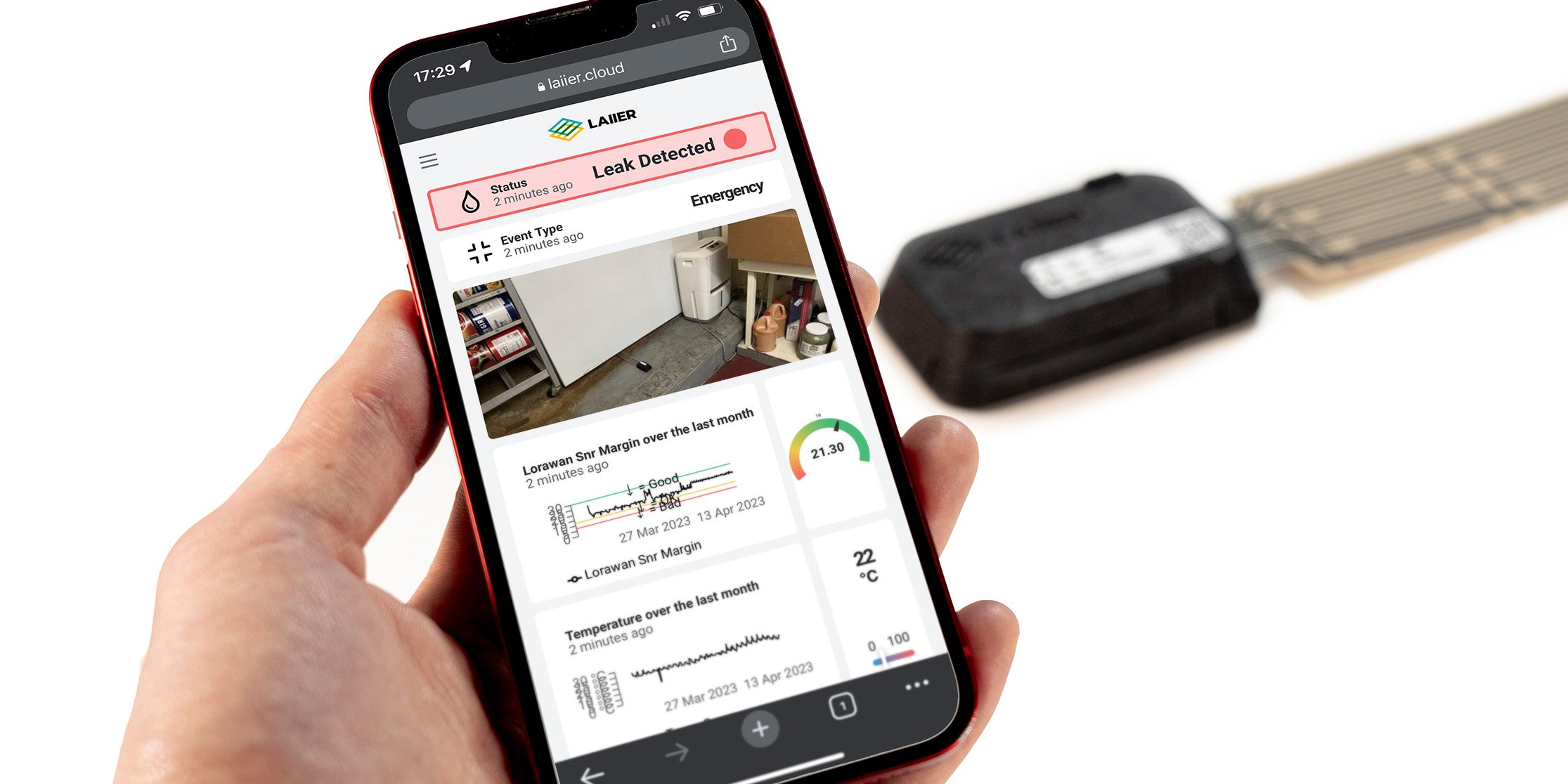 Unique form factor
Severn WLD installs like tape, so you can wrap it around pipes, mount it on a wall or slide it underneath small gaps: its unique form factor allows you to monitor locations you couldn't before.
High sensitivity
Severn WLD is able to pick up as little as two drops, allowing you to detect the presence of water as soon as possible.
Installed within minutes
Severn WLD doesn't require any wiring, drilling or tools in order for you to install it. All you need is a LoRaWAN network set up, power the Severn WLD with its battery and stick it down.
Pinpoint location
The sensor of the Severn WLD is split into 12 electrodes or regions. Each region is able to detect the presence of water, allowing you to understand the size of the leak.
False positive reduction
By default, the Severn WLD sends an emergency message when 4 of its sensor's regions are wet. But maybe that isn't precise enough for you: you can change to define a leak to be as little as one region reporting water, or all 12.
Severn WLD

Flood sensors

Inline sensors

Cable sensors
| | | | | |
| --- | --- | --- | --- | --- |
| Unique form factor | | No | No | |
| Installed within minutes | | | No | |
| High sensitivity | | No | | |
| Pinpoint location | | No | No | No |
| False positive reduction | | No | No | No |
Hardware Dimensions
95 x 58 x 24 mm
Sensor Dimensions
883 x 50mm
Operating Temperature Range
-30°C to 60°C
Sensitivity
Maximum resolution of 0.1ml of water
Wireless Communication Protocol
LoRaWAN 1.0.3 OTAA
LoRaWAN Frequency Plans
EU868 and US915
Antenna Type
Built-in antenna
Radio Compliance
Canada, EU, UK, USA
Battery Type
AA Li-SOCl2 cell
Active Battery Lifetime
18 months
Enclosure
Nylon, splash-proof, not currently IP rated
Protect your building now