What is Severn WLD
Severn WLD is the world's first smart tape that acts as a water leak detector and is LAIIER's first solution using Severn technology.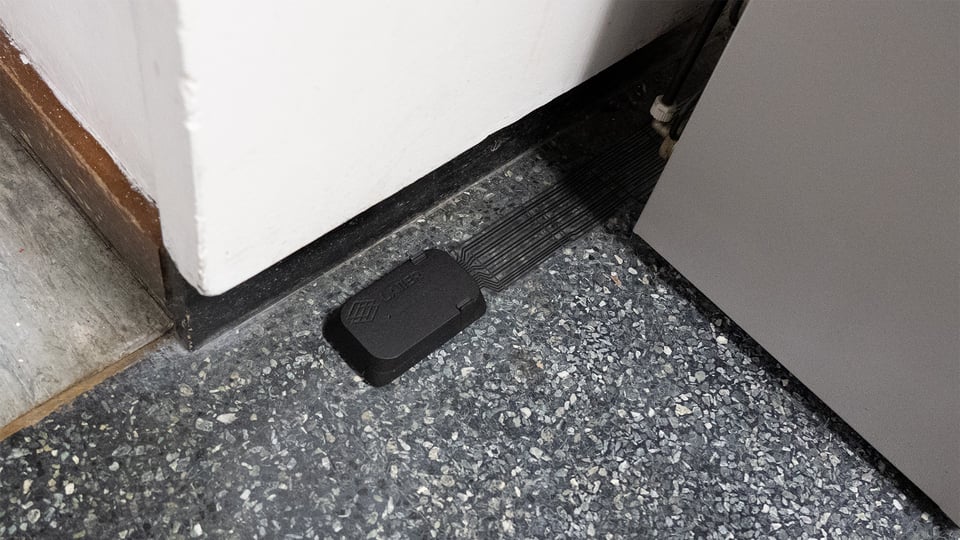 A combination of printed sensors and electronics
Severn WLD consists of Severn Sensors and a Severn Board, LAIIER's first LoRaWAN-enabled, battery-powered resistive sensing hardware. The Severn Board powers the sensor and checks every minute the presence of water. Once it detects a leak forming, it sends an emergency message periodically via LoRaWAN to the Surface to Cloud dashboard until the leak has been fixed.
REGISTER YOUR INTEREST
We offer Severn WLD as two packages: Hardware as a Service or as a purchasable, consisting of a Severn Board and a set of Severn Sensors. We have completed our first run of production, which we are slowly rolling out. If you are interested in getting your hands on Severn WLD from our second production, please register your interest below.