About LAIIER
We give you the tools to make any building or facility smarter and better protect your assets. Making a building more efficient, sustainable, and smarter starts with detailed knowledge of what is happening within and how to take action.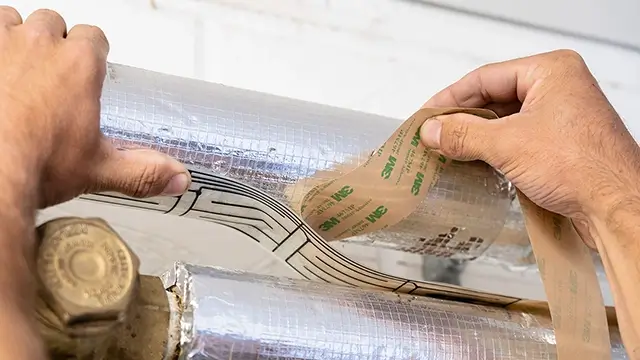 Our built environment needs to fundamentally change
2022 was the year when water cost, and water scarcity moved from a regional issue, to a global topic. Research cemented, what was obvious to all, that the world has become much drier than in the past. In fact 2000-2021 was the driest 22 year period since at least 800 CE, over 1200 years ago. From 2023 onwards we will all think differently about water because it will become more expensive, more scarce, and more regulated creating an opportunity for efficiency and profit. This is the core challenge and opportunity that LAIIER addresses.
LAIIER is at the forefront of addressing this core challenge and opportunity by providing innovative solutions for water conservation and damage mitigation.
While our initial focus has been on water use cases, our potential for impact extends far beyond that. Buildings are responsible for 40% of annual global CO2 emissions, with building operations contributing 27% each year. In fact, nearly half of global emissions are generated in the places where we live and work, yet these structures often lag behind the technological advancements of our phones. This is where LAIIER comes in.

Existing smart buildings rely on a patchwork of analog materials and smart nodes, creating a fragmented digital representation of the asset. This approach is neither scalable nor sustainable. Instead of attempting to fix broken systems, we aim to make them smart from the outset. LAIIER will become the "Intel Inside" of smart buildings, with our technology deeply embedded into the materials and components that construct the built environment, creating layers of physical and digital intelligence that enhance performance and reduce environmental impact.
We Are LAIIER
LAIIER works closely with commercial property insurers, facilities managers, and system integrators who are invested in building more sustainable, efficient, and safer spaces to work and live. LAIIER's mission is to lower maintenance costs, and reduce or eliminate claims and improve facility performance. Our seamlessly integrated sensor technologies give stakeholders timely and critical insights into the condition and efficiency of their properties.
We are proud to be partnered with RS Group PLC, which helps manage the manufacture and distribution of our products, and Henkel for its material technology and market expertise. We are also proud to be part of a UK and EU-based supply chain which strives to be traceable, accountable and efficient.
In 2020, at the early stages of the COVID-19 pandemic, the LAIIER founders saw a critical challenge: truly scalable remote monitoring of buildings to mitigate against the most costly damage, like escape of water events. Buildings had largely been left unmonitored and insurers and facilities managers were paying the price for a lack of attention. In this opportunity we also saw a solution, which would leverage IP from Bare Conductive, the largest printed electronics prototyping platform globally, and our first product line.
In 2021 we developed our printed sensor IP into a smart 'layer' which could could assist and alert stakeholders, even when they weren't present in the building. And now in 2023 our 'smart tapes' can provide better coverage with more precision and a lower cost than any of our competitors.
LAIIER's team of engineers and designers has grown in a converted apartment in East London, creating world-class technology in a drafty space above a bike shop. We have decades of experience in printed electronics, IoT, and the design of products that are effective, easy to use and scalable. Our interdisciplinary approach is the key to our successful innovations and vibrant culture. We are a team of leaders willing to teach, learn, share, and listen. We are proudly backed by Mundi Ventures, Burnt Island Ventures, and a network of angels and advisors who share our vision of a more efficient, sustainable and equitable built envrionment.
Values
Stewardship
LAIIER exists to make things better, preserve what we have and prevent waste. Stewardship is bigger than sustainability. We don't just want to preserve our planet, but repair it and leave the environment, resources, animals, and people and in a better condition than they were in when we arrived.
Optimism
We believe that we can make things better, at every level and take a realistic approach to tackling problems. We lift each other up and remind ourselves that working hard to make things better, does make them better.
Openness
We are open to new ideas, people, and approaches. Instead of asking just 'why' we ask 'why not?' We know that being open makes us stronger and more successful and are optimistic that this openness leads us to a better, but unknown future.
Interdisciplinarity
We speak many technical languages at LAIIER and benefit from an interdisciplinary culture. We believe that innovation comes from cross-fertilization. We embrace the conflict that comes from different viewpoints and technical competencies and use it to make a stronger product and company.
Customer Focus
We focus on what our customers need and want and build products to suit. But in listening carefully to them we create chances to introduce them to a future that they don't even know is possible.
Want to learn more about LAIIER or our products? Get in touch!