Trent
Ultra low-cost capacitive sensors that apply like stickers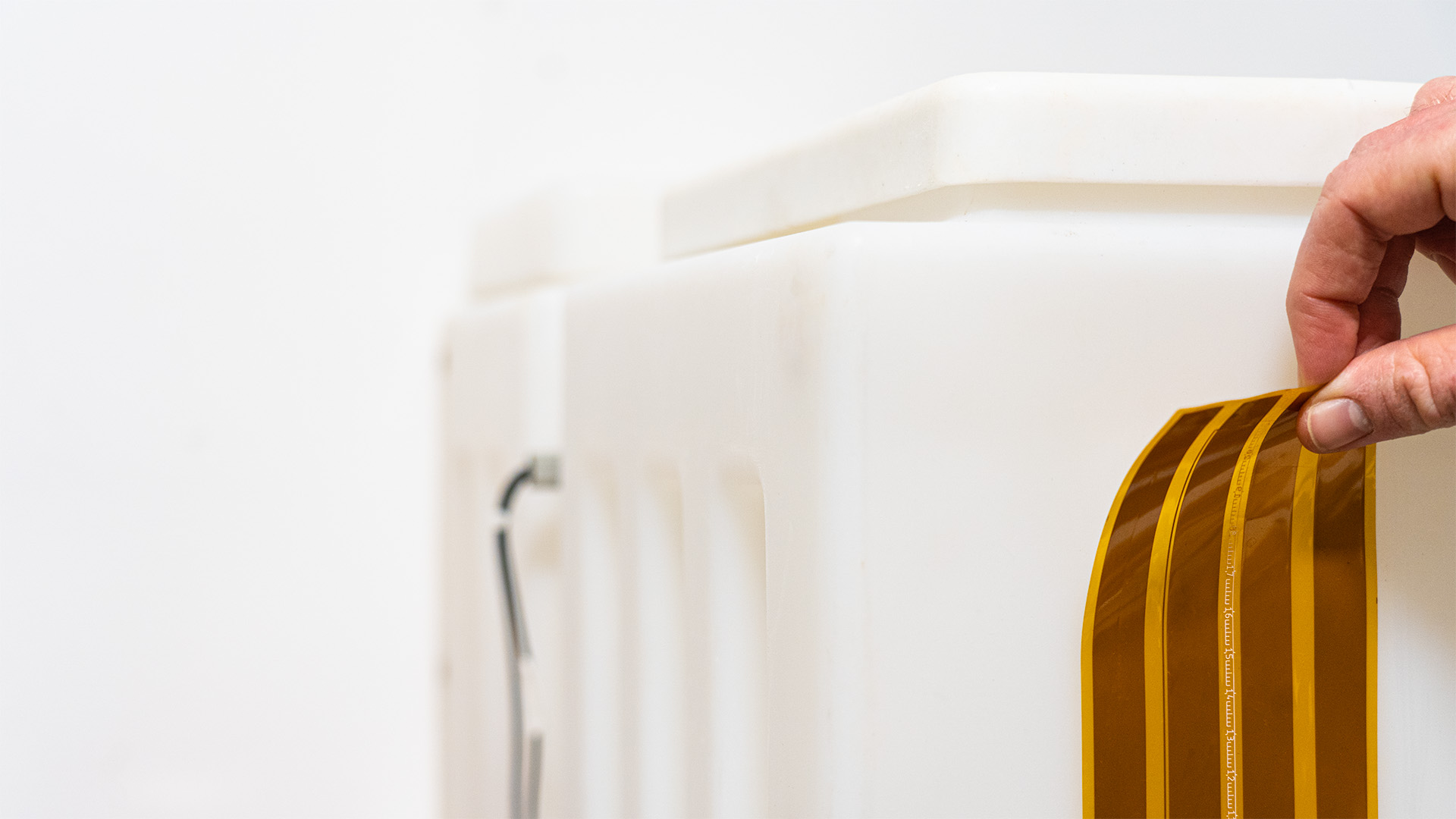 Flexible and ultra thin
Trent Sensors are screen printed on flexible PET with conductive ink that can be applied like stickers and tape onto surfaces.
Waterproof and durable
Because Trent Sensors are printed on PET, they are waterproof and durable.
Low power
Once a Trent Sensor is attached to Trent hardware, they require very little power, they can even work on batteries.
Low cost
Because Trent Sensors are printed with conductive ink, they are easy to scale without increasing the cost exponentially.
Use Cases
IBC Monitoring
IBCs are essential for storing and allowing the transportation of a wide diversity of industrial materials such as water, chemicals, oils, pharmaceutical compounds and liquid foodstuffs. It is therefore essential for operatives to monitor the level of these stored containers to check proper usage rates and maintain adequate stock levels. An easy-to-install, scalable and non-contact level sensor is required for efficient IBC monitoring.